Little is known about Andorra, and some won't even know that there's a country with that name. Then where exactly is Andorra? This small country is located in between France and Spain and is landlocked over the Pyrenees mountain ranges. Even if it's a tiny independent country, it doesn't mean there's less to do here. So if you're curious about this hidden paradise, read more to learn about the top-rated things to do when visiting Andorra.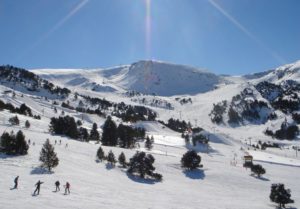 SKIING & SNOWBOARDING
Winter season is one of the best times to visit Andorra for the simple reason that it is a big winter wonderland with their location high above in the Pyrenees, they definitely have superb ski slopes and hills with a long and excellent winter condition. Gran Valira and Vallnord are just some of the famous ski resorts in the country that offers snowboarding, skiing, dog sledging, snowmobile riding and a whole lot more.
CENTRE TERMOLUDIC CALDEA
This colossal glass structure is hard to miss when you're in the capital, Andorra la Vella. It may look like an ultramodern art museum, but it actually is Europe's largest spa complex, the Centre Termoludic Caldea. This spa facility is a vast 6000 meters with all kinds of attraction for adults and children alike. Indoor and outdoor attractions include Indo-Roman baths, saunas, Jacuzzis, lagoons, grapefruit pool and warm marble slates. The warm waters from the natural source in the city is one of the best ways to nurse your sore muscles after skiing.
SHOPPING SPREE
Andorra is a haven for shoppers because of its low tax and duty free prices, so shopping is definitely a must here. Luxury brands, tobacco and alcohol are just about everywhere. Christmas shopping would never be the same if you do it here in Andorra.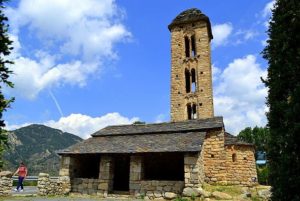 ROMANESQUE CHURCHES
This small country is just abundant with beautiful and historical Romanesque Churches and it's just impossible not to get fascinated with these places of worship. Perhaps the most notable, though, is the Santa Coloma Church and its rounded bell tower. When driving around Andorra's countryside, you'll discover these old Romanesque churches with their marvelous medieval art and frescoes.
ANDORRA CUISINE
Exploring this beautiful place would surely leave you hungry and this is the best time to taste and experience Andorra's delicious recipes. Stop at a "borda" or "an old mountain barn turned into a restaurant", and taste traditional recipes like baked snails, escudella (a big bowl of stew with pasta and meat) or trinxat (mashed potatoes, cabbage and pork meat).